The Spanish Water Dog
| | |
| --- | --- |
| ​Spanish Water Dogs are lively, athletic and versatile. They are incredibly intelligent, willing working dogs and are easy to train, having the ability to learn quickly and remember for a long time. Their memories are amazing. However, such clever dogs are apt to learn the wrong things as quickly as they do the right ones! They are also adept at training their owners, which can be problematic as many of them are inherently "bossy", and inclined to take matters into their own hands if they believe themselves to be "in charge"!​ | |
People are often drawn to this breed by their curls and their appearance. Spanish Water Dogs are cute – very – in more ways than one! With their curly coats and sparkling eyes they look adorable but in reality they are serious workers in sheepskin coats ! They will do anything we can train them to do but they are very sensitive, they do guard and they do like to be in control. They can be independent when working and will often work things out for themselves. They can be quite vocal but as long as this is not encouraged it should not be a problem!

In Spain, they are the 'all purpose' dog and can be trained to herd, hunt and guard. In this country they are trained in a variety of disciplines including gundog work, water work, agility, flyball, search & rescue and obedience. They are not couch potatoes!


Powered by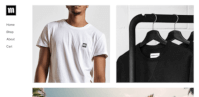 Create your own unique website with customizable templates.