The Field Spaniel
​

The Field Spaniel is a true country man, active tireless, inquisitive, apt to be noisy and, if
not kept fully employed, destructive. He is not a dog for a city-dweller, or for those out
at work all day who mean to leave him shut indoors alone for hours on end. Be sure he
will protest long and loudly and annoy the neighbours. This is a loving sensitive breed,
who likes to be with people. Nearly all Fields are avid travellers, they are not naturally
obedient nor are they quick learners, but have to be taught firmly but gently from an
early age what they may do and not do. ​​
Shouting, beating or any form of violent treatment will get you nowhere with a Field. Stern looks and words like you would with a naughty child usually works. Do not imagine that just because your dog obeys you one day, he will do so the next. A Field really needs to know his lessons well before he can be entirely trusted to carry out your bidding and even then, such is his sense of fun and desire to make everyone laugh, he will forget all he has been taught and do something quite absurd. This is one of the larger of the Spaniel breeds, with a weight scale up to 40-55 pounds, The breed, with its highly developed sense of humour, love to please and be praised, he is
wilful and has a healthy streak of naughtiness but a loving affectionate nature. They are hardy dogs, at their best when living a natural outdoor life with plenty of exercise and fresh air. The Field Spaniel is a true dual purpose spaniel, An excellent rough shooter's dog with a keen nose, willingness to face the heaviest cover,
excellent in water and utterly tireless. Not natural retrievers they mostly have to be taught this young, but once learned, the lesson is never forgotten, and they have tender mouths and are good on wounded birds
Powered by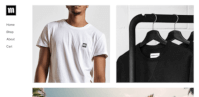 Create your own unique website with customizable templates.