Welcome to our breeds information Page..
We are extremely passionate about the minority breeds we represent and our Members are encouraged and expected to health test all breeding stock to at least the required standard of the Kennel Club Assured Breeder Scheme. The Club also encourages members to breed dogs that are "fit for function, fit for life".
Members should also consider these factors prior to breeding -• Working ability• Temperament• Breed Type and Characteristics• Health Screening• Genetic Diversity (Co-efficient of inbreeding) .
Please click on any of the buttons for more information on the breed of dog




kindly Sponsored by Skinners

Powered by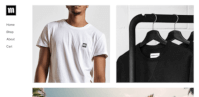 Create your own unique website with customizable templates.